The GMC Hummer EV SUV Is Coming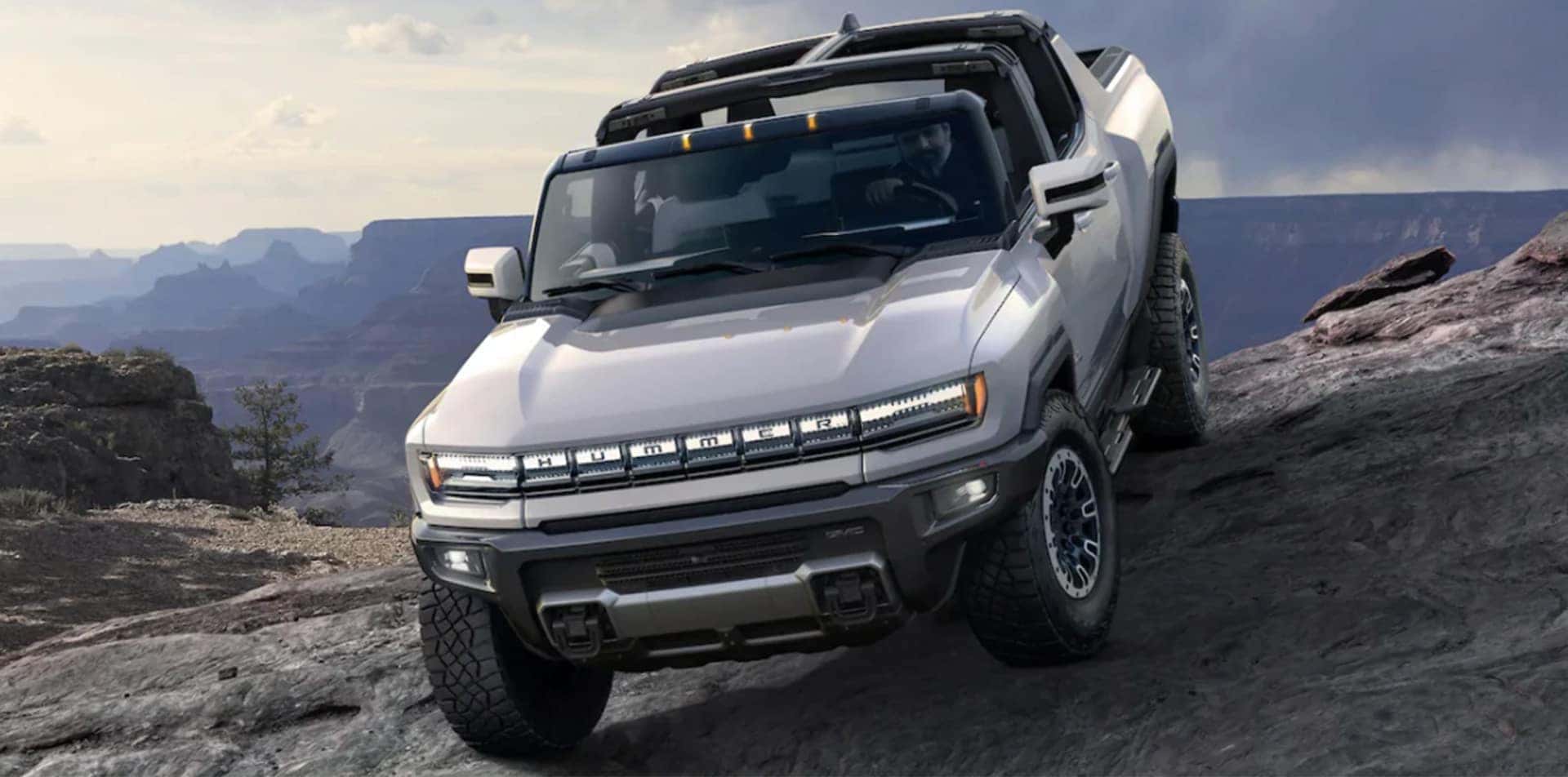 General Motors has revived their Hummer brand after it was discontinued for over a decade. With the growing popularity of eco-friendly vehicles, the all-new Hummer EV will be the world's first all-electric super truck. This revolutionary truck boasts zero emissions while offering plenty of advanced safety and technology features. Four models of the Hummer EV will be available with a variety of trim options and price points. The Hummer EV Edition 1 will be available in Fall 2021, and reservations for the truck are already filling up fast. You can pre-order the all new GMC Hummer EV here.
The GMC Hummer EV Edition 1 features a three-electric-motor system with a GM estimated 1,000 horsepower and a zero-to-60-mph time of three seconds. New Ultium battery-pack technology can keep an approximate range per charge of 350 miles. Advanced driver assistance features include hands-free driving and automatic lane changing. With Infinity Roof, drivers and passengers can experience the open-air feel of a convertible in this revolutionary truck. A Bose audio system, a 13.4-inch display, and smartphone integration capability ensure an entertaining drive no matter what.
Drivers and passengers will enjoy innovative engineering features such as crabwalk capability, which uses four-wheel steering to drive diagonally. Adaptive Air-Suspension and 18 available camera views allow drivers to take on any terrain. This is the perfect super truck for those who want to travel off the beaten path.
Schumacher Auto Group has expanded their advertising strategy for the Hummer EV to include Hulu, a major television streaming service.  Hulu does not allow viewers to skip through an ad, which is one of the reasons they boast such high audience engagement. Hulu's platform also allows advertisers to see how many impressions their ads will receive based on their budget. Hulu offers advertisers the ability to localize their ads, ensuring their target demographic is reached.